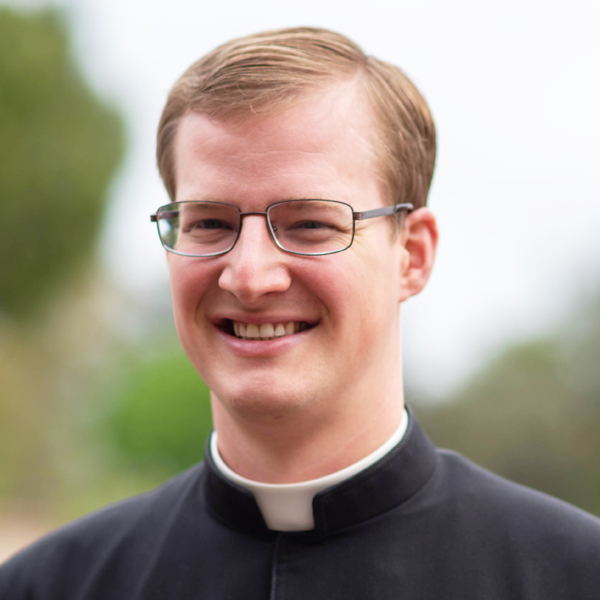 In the summer of 2009, I flew up to Connecticut to visit the novitiate. I had just finished my freshman year at the University of Alabama, and had resolved to give God three months of my life in order to discern the priesthood. I still remember being picked up from the airport and one of the Legionaries saying, "Welcome to Cheshire, Brother Erik." I thought to myself: Brother Erik? What am I getting myself into? As a 19-year-old who'd lately spent my time studying calculus and physics (in pursuit of an engineering degree) and attending college football games (in pursuit of personal euphoria), being suddenly called by the religious title "brother" came as quite a shock.
 I am from southern Mississippi—Baptist country—so it's remarkable that I even grew up Catholic. I have my Catholic parents to thank, who moved to Hattiesburg, MS, before I was born. That's where I grew up with my two brothers and two sisters, homeschooling, playing basketball, and attending boys' camps with the Legionaries of Christ. I later went to high school, where my basketball coach Mark Bryan and my English teacher Betty Sugg made a big impact on me. They believed in me and challenged me to grow physically, intellectually, and spiritually. I still remember upsetting basketball powerhouse Hillcrest School 43-38 in the district semifinal. Mrs. Sugg was one of our biggest fans!
That summer of 2009 in Connecticut was the start of a great adventure. I remember one night waking up groggy, donning my black cassock, and walking down the dark hallway to the candle-illumined chapel for nocturnal prayers. It was amazing to think how much my life had changed since the bleachers of the Alabama football stadium! Following Christ was not easy, but if there's one piece of advice that I tried to follow it was this: don't get lost in the day to day. Heaven is our goal, so always remember that and keep your ideals high. This has enabled me to enjoy the ride amidst the many sacrifices of the life I've chosen. Indeed, God has blessed me and made me very happy. I still have a number of hobbies, like tennis, German, and creative writing (in English!). Christ asks us for everything, but he doesn't necessarily take everything. And he always gives us far more in return. Praise him!